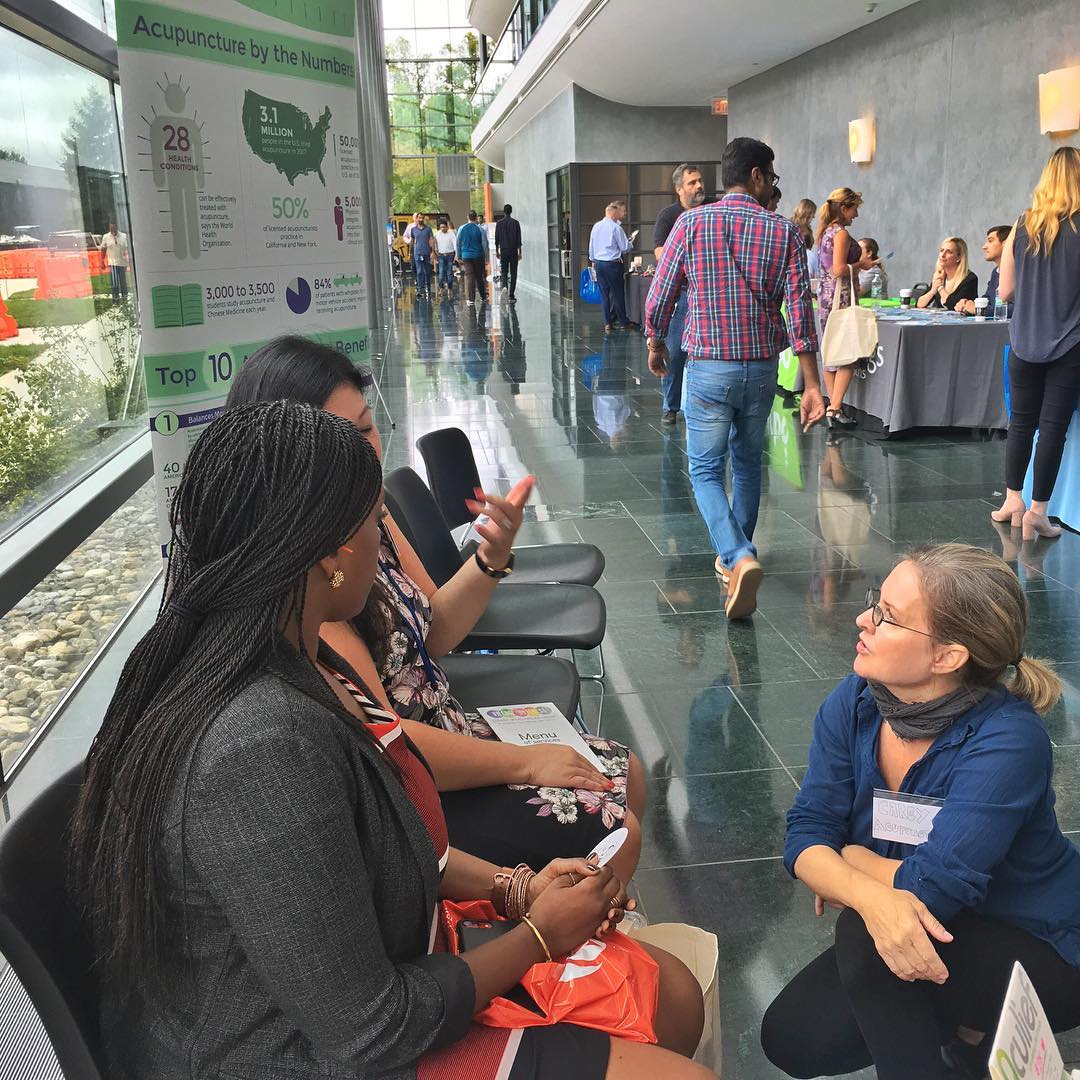 Village Wellness in the Workplace
Delivering Affordable and Effective Integrative Medicine to Employees to Grow Company Culture and reduce healthcare costs.
The Village Wellness Corporate Wellness Program
Our Corporate Wellness Program is designed to encourage a holistic approach to employee health through wellness education and Holistic Medicine services. Our program cultivates healthy lifestyle choices and increased quality of life to employees. Outcomes include increased productivity, more employee engagement, and decreased human resource and health care costs.
Village Wellness supports each employee in their wellness journey.
At Village Wellness, our aim is to simplify the process of designing, implementing, and managing wellness sessions and education for employees.
We offer the following services:
acupuncture (private and group sessions)

massage and body-work

craniosacral therapy

reiki

stress reduction training

mindfulness training

yoga & meditation
Why implement our Holistic Corporate Wellness Program?
Work life balance
Employees spend 1/3 of their time at work or 90,000 hours at work over a lifetime and 80% of Americans have no passion for their jobs. Fostering wellness and a healthy work-life balance is imperative to the foundation of corporate culture health and employee vitality.
Conference rooms & offices can be transformed into an oasis of tranquility
Employees' Experience
Lower stress

Less pain & aches

Less headaches

Greater work-life balance

Increased immunity

Increased energy & motivation

Higher quality of life

Better sleep
Stress Reduction
Healthcare Savings
Healthier and happier employees helps to cut ever rising healthcare costs.
Employees with high overall "well-being" have 62% lower health-related costs compared with employees who are suffering. (Gallup)
Attract top talent
Our corporate wellness program gives your organization the competitive edge to attract and retain top employees.

Simplifying the corporate wellness process
At Village Wellness, our aim is to simplify the process of designing, implementing, and managing employee an effective corporate wellness program.
Please contact us below to request our brochure with sample packages, pricing, and more information.
Fully Licensed and Insured
For more information or to set up a time to speak please email using the button below or call us at (610) 203-3747
Companies we offer wellness support to: